After decades of workplace evolution, we're headed toward an entirely new way of working that's all about flexibility, sustainability and inclusivity.
The workplace has gone through a series of changes stemming back to the 1930s, going from drab hierarchical environments to all-encompassing workplaces that encouraged people to make the office their second home… to now—a post-pandemic flexible way of working.
"The office design of the past didn't necessarily help people effectively do their jobs," says Lenny Beaudoin, who leads the global workplace, design and occupancy practice at CBRE, a real estate and investment firm.
The future, however, may be different. The office is continuing its transformation following the dawn of the COVID-19 outbreak, which made remote work the norm and gave rise to the return to the office—but a different kind of office.
The post-pandemic office is there for social connection, collaboration, mentorship, culture and learning, and the Great Resignation proved to be a resounding wake-up call to employers everywhere, underscoring the importance of mental health, social values, wellbeing and balance. Employees will vote with their feet, choosing to work for the companies whose values and culture resonate with their own. Take, for instance, these statistics: More than 50% of employees would quit their job if not provided flexibility; 63% prefer a hybrid model of work; three in four want to work in places with genuine human connection; and nearly everyone lists work-life balance as the #1 priority—even higher than salary.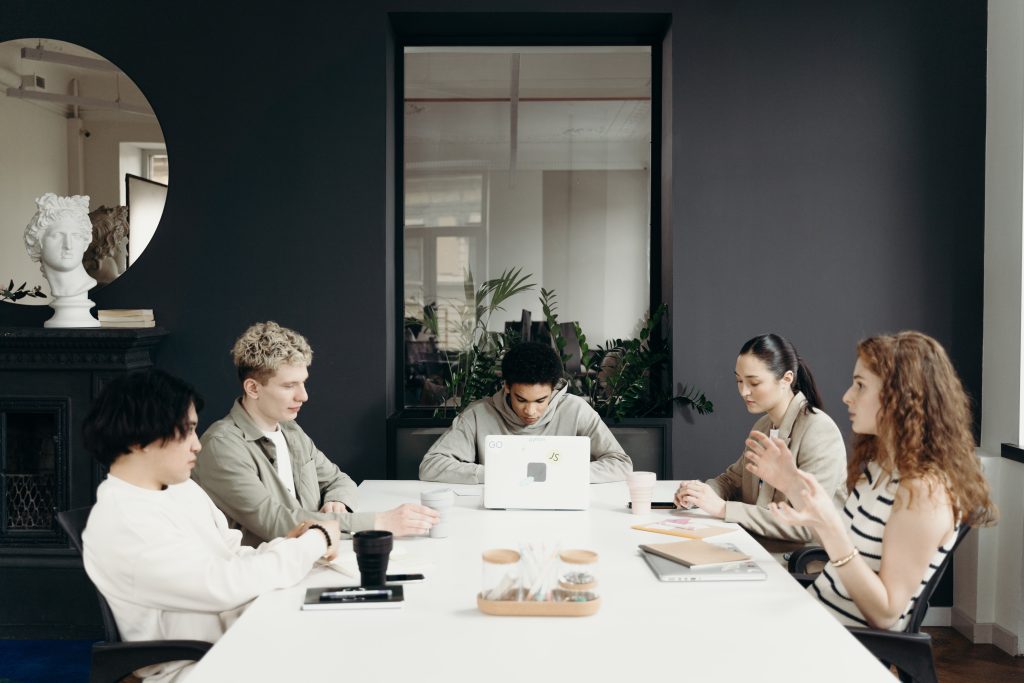 Companies are now challenged to reimagine the office altogether, designing spaces and cultures that people don't just tolerate, but actually want to spend time in. Spaces that are engaging and inspiring—not just functional. People cannot—and will not—return to the workplaces of the past.
"We are just beginning to see how this has changed design," says Jordan Jones, senior director of strategy at IA Interior Architects. "Some trends and drivers are coming to the surface: well-being standards, choice and flexibility around work points, and more amenity options are being designed to attract more employees back to the office."
Here's a look at how the office is responding to the new way we work:
1. Rethinking the purpose of an office.
While remote work is here to stay, studies show that employees prefer to collaborate, socialize and network side-by-side at the office. The office will be that place for those interactions, for innovation and for onboarding and learning. According to studies, the majority of managers say on-site employees are more likely to be promoted than remote workers. "So, clearly the office still has a role to play," says Clark Pickett, design director at IA Interior Architects.
Smart companies will design space that fosters cultural connection and reflects their brand. They will rely on research about how teams work, what people value and how they work— and they will tie it all into business strategy. "Companies will have intentional workplaces, examining the notion of what is the value of the office," Beaudoin says.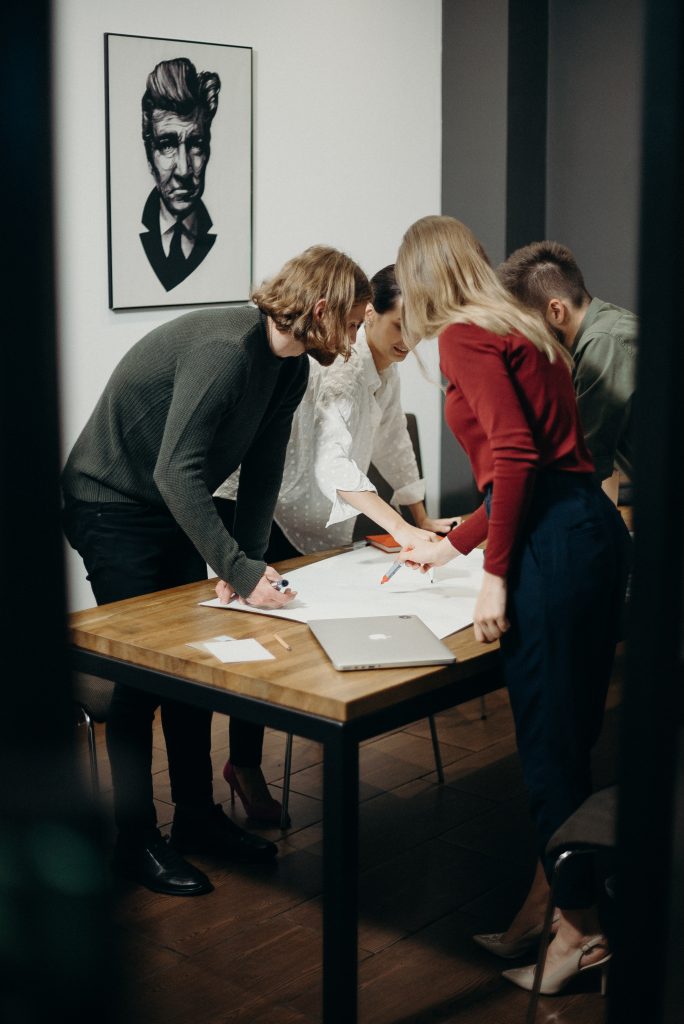 2. The future will be flexible.
Undoubtedly, the future will also be flexible. Gone are the 10-plus-year lease, the fixed workspaces, the clock-in/clock-out mentality, even the five-day workweek. The post-pandemic work world will be a personal choice of working from the office, the home, and third spaces. Businesses that embrace hybrid will have their pick of talent.
Flexible leases will grow more important, allowing employers to avoid the capital investments to build out space, avoid long-term liability and grow and shrink and expand space as needed, says Beaudoin. These types of leases are expected to grow 30% in the next decade, according to JLL's 2021 Future of Flex report. It's already happening in full swing: Some cities, such as London, have already reached 10 percent flexible and managed workspaces. Co-working will also remain a valuable tool, becoming a third workplace, satellite office or a way for companies to determine whether a physical office is needed in particular geographic areas.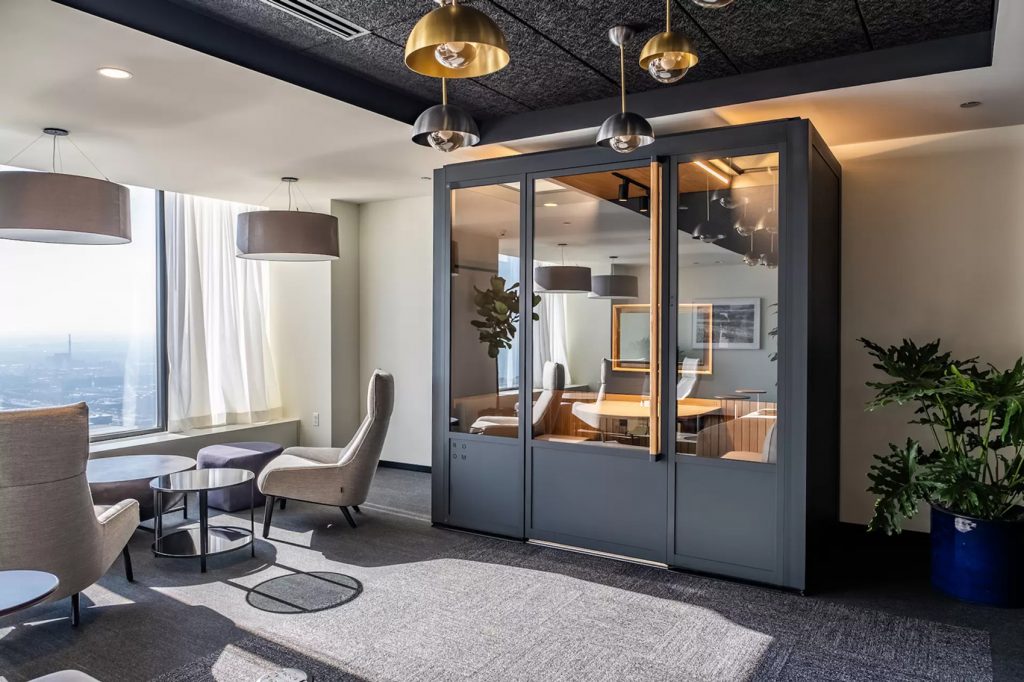 3. Offices will become shapeshifters.
Thanks to modular architecture, companies will be able to change their office workspace on demand, while cutting costs, saving time and boosting sustainability. Prefabricated walls, modular rooms and office phone booths are already enabling companies to create a variety of workspaces to foster creativity and collaboration, focus time, or allow them to relax and socialize. "There won't be rows and rows of sameness, but rather spaces that create neighborhoods," says Beaudoin.
In the past, companies would use traditional construction to change their offices. But that came with long turnover time and high buildout cost. Once a workplace was built out, a company was left to its own devices to measure, manage and optimize that space—all of which required a disjointed web of vendors, from brokers, attorneys and landlords, to general contractors, furniture dealers, workplace strategists and more. Not to mention that demolition waste is one of the largest contributors to landfill in the world. Carbon emissions from office interior retrofits can be larger than the initial CO2 emission by a factor of 3 to 5x.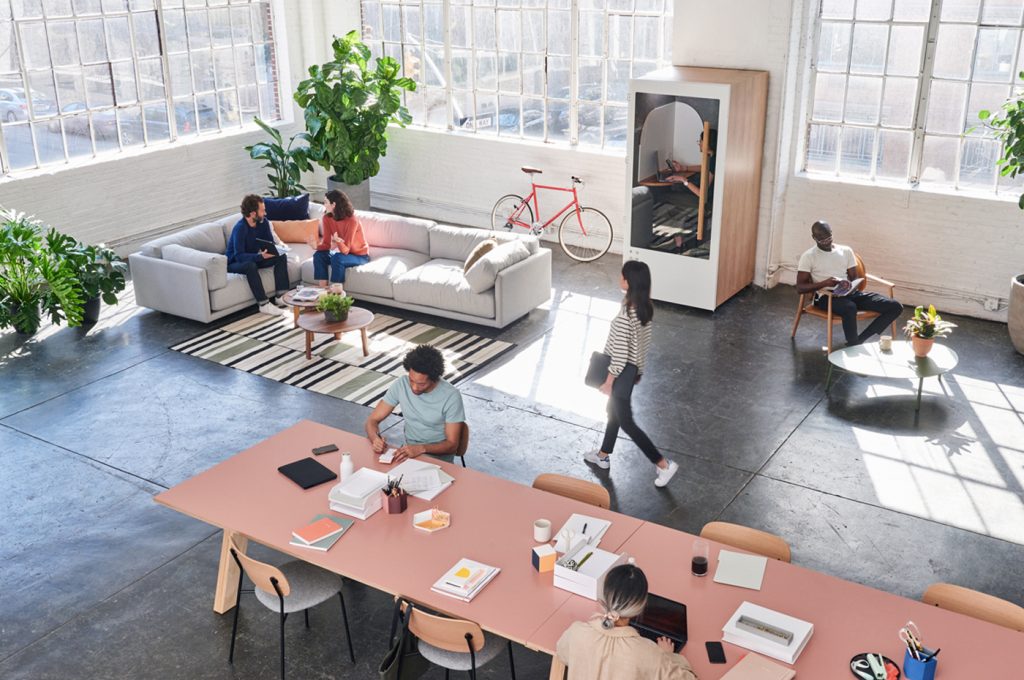 That approach is beginning to shift. As many as 41% of office tenants expect to use flexible space as part of their return-to-office strategy, enabling them to cut costs, boost sustainability and grow or shrink based on changing needs. And when spaces are designed around specific uses, employees reported being more productive, motivated and happier, according to a 2018 Udemy Business survey. "These wall systems that you can actually break down if you were to move to a smaller or bigger location or wanted to add more offices are not only cool, but they're going to be something that is used a lot more," says Sarah Bay, director of interior design with Dallas-based architecture firm three.
4. The office will get smarter.
Smart building technology will be another important tool. Such sensors and software can create an internal social network, allowing employers to understand how people use space and allow others to plan their schedules based on when colleagues will be in the office. Employees can not only reserve a desk near team members, but they can customize the lighting and temperature. Purpose-built ready-to-use video-conference rooms will instantly create more connected—and more productive—workspaces, no matter the distance between team members. These spaces level the playing field for remote workers with audio, visual and even furniture that create a more accessible and equitable experience.
5. Sustainability, diversity, inclusion and mental and emotional wellbeing will not go away.
Sustainability will remain important going forward. Corporate boards are beefing up their environmental, social and governance criteria: at least 75% of company directors say they recognize climate as very important to their companies' strategic success, according to a January report released by Insead, a non-profit business school that maintains campuses in Europe, Asia, the Middle East, and North America.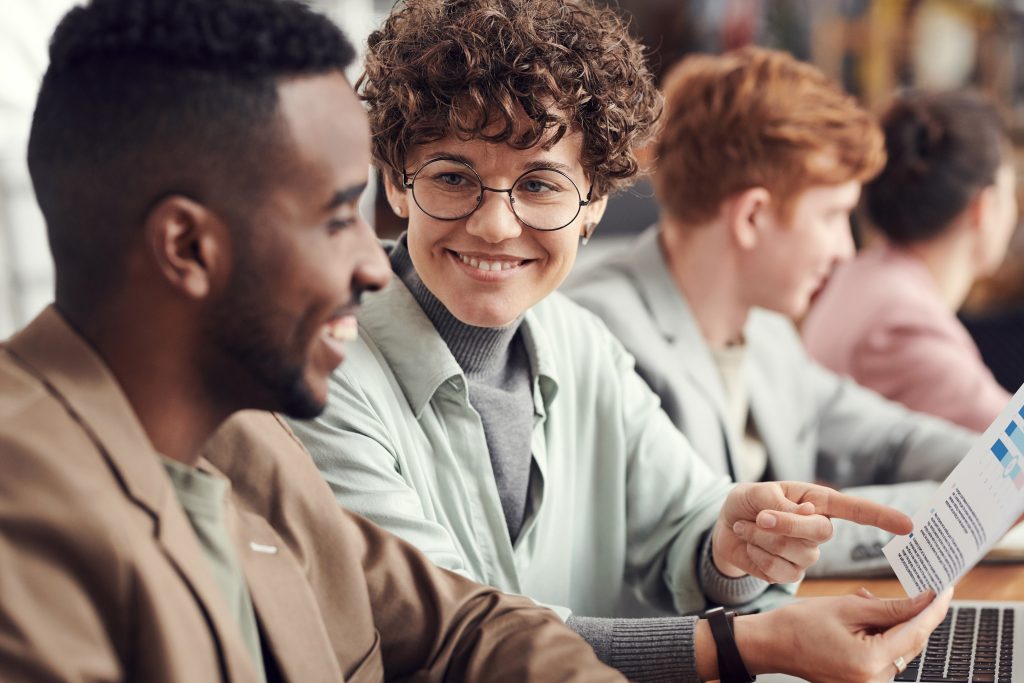 Diversity and inclusion will also continue to grow. A 2021 survey by Glassdoor found that three-quarters of employees and job seekers felt a diverse workforce was important when evaluating companies and job offers, and a third said they wouldn't apply to a company that had negative satisfaction ratings among people of color.
The need for emotional and mental wellbeing at work are also not going away, and that is particularly important for Generation Z, says Bay. "The health and wellbeing of humans and a sustainable model for work will stick around," she says. "And ultimately, they'll move the needle on design."
Bay says she's seeing more employees listen to those calls, adding more balance and designing buildings that have more outdoor space. In the past, it was just a window view to the outside. But now, designers are going a step beyond that, creating outdoor work spaces with walking trails, parks and even dog parks if people bring their dogs to work. As an upside: working in nature improves concentration and creativity.
The future of work is a perennial topic among corporate leaders and workplace experts, and it's constantly evolving. Unlike the workplace of decades past that catered to the needs of employers, the future will be about employees' needs and it will be dynamic and always shifting. It's more than just a new workspace, but a new mindset. One that supports creativity and passion, nurtures individuality and originality, and paves the way for the best version of your team—and your company—now and always.

Future-proof your workspace for the new world of work. Download The Workspace of Tomorrow report from ROOM and explore the new world of adaptive architecture which is leading a workspace revolution, turning the office into a place of possibilities—not inevitabilities.