ROOM Collaborates with ConexED to Roll Out "Micro Campus Hubs" To Bring Campus and Resources to Everyone, Everywhere.
Tracy Gorham knows firsthand how difficult it can be to be a college student with limited resources. After growing up in foster care and being emancipated and homeless in Utah at age 15, Gorham was left to navigate high school and the college education system alone.
Gorham luckily found a great school advisor and mentor, Cindy Clark, who helped her through the on-boarding process at Salt Lake Community College. Gorham often says that her "Cindy Clark moment" continued to positively impact her collegiate journey even after she went on to Westminster College where she received her business degree. She went on to start three companies including ConexED, a fast-growing, ed-tech company that specifically addresses the barriers faced by students from marginalized backgrounds—such as lack of academic support, funding, and resources—and aims to solve for their difficult circumstances, whether it's a lack of a social safety net or having to quit part-time jobs to attend school full time.
Still, a decade later, that equity gap in education still exists. First-generation students are twice as likely to drop out within three years than students whose parents have a bachelor's degree. Much of the problem lies in "hidden curriculum," or vague or confusing academic policies that lead people to drop courses without understanding how it would impact their degree progress. Filling out financial aid paperwork also contributes to as many as 13% of low-income students paying college deposits but never enrolling the following fall, compared to just 8% of more affluent students.
The pandemic has worked to amplify that gap. As more colleges went remote amid COVID-19, many students were left without appropriate technology at home or an Internet connection, which hindered their ability to get to class or get administrative support. Some students rode public transportation to campus only to find the person they needed to speak to was not even working from there. Gorham even tells stories about students sitting outside of a McDonalds to get wi-fi to log into remote classes during the pandemic.
Businesses faced the same kind of challenges in navigating hybrid work in the post-COVID world. Companies reported a 46% reduction in productivity due to lack of remote work capabilities during the early months of the pandemic, according to a survey by PricewaterhouseCooper. Pre-Covid, only 16% of Latinx workers and 19% of Black workers had remote flexibility, compared to 37% of Asian workers and 30% of white workers, according to Harvard Business Review.
To solve the equity problem on college campuses, Gorham's ConexED collaborated with ROOM to create "Hub Micro-Campuses," which will create both on-campus and off-campus private spaces for community college and university students to connect with remote staff. Each Hub combines ROOM's soundproof phone booths for privacy and a computer equipped with ConexED technologies.
The Hubs will be rolled out to easily-accessible locations—whether it's on campus, inside local libraries, community centers and other government buildings and YMCA centers. Staff members can easily put together the prefab phone booth themselves and move any to new locations, based on where it makes sense.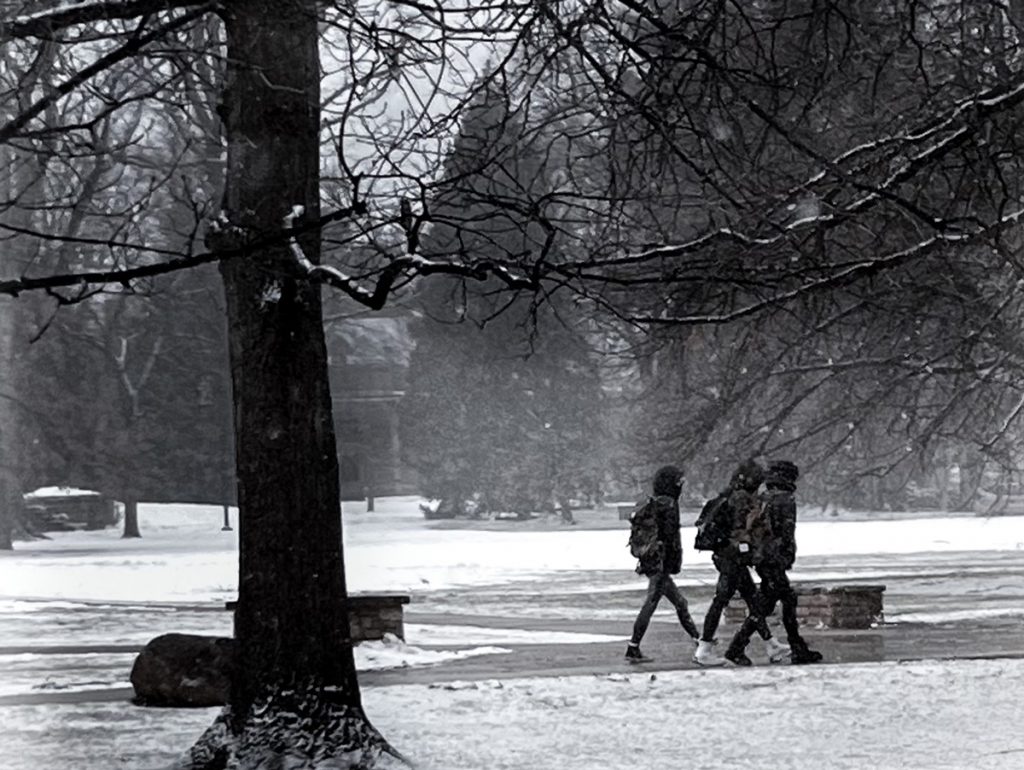 Inside those booths, students get the privacy they need, and with the click of a button, they can knock on a virtual door and schedule a video chat, allowing them to remotely sign papers, enroll in the right classes or complete financial aid.
"This is a bridge for these students," says Gorham, "to make sure they feel secure and safe."
That bridge is vital to the future in the business world. In 2012, 3 in 4 jobs in business and financial operations required a bachelor's degree. But going forward, that number will grow: 87.6 percent of business and financial operations positions will require a four-year degree, according to the Bureau of Labor Statistics.
Gorham says the Hubs mark a new way of thinking in the higher education realm. Most higher ed software is designed around what administrators and staff want. The Hub is designed around the student's journey, says Gorham. "We want to make sure the student is at the forefront of everything we do," Gorham says.