Black History shows the pendulum often swings back after progress is made for racial equity.
Last year, a long list of companies, including Goldman Sachs, Softbank, Twitter and Netflix, Google, HBO, Nordstrom, Ben & Jerry's, and Amazon came forward in support of the Black Lives Matter movement.
February celebrates Black History Month, and begs the question: months after the protests have ended, have we seen real change in the workplace when it comes to racial inequity? The answer? Not really. There is still plenty of work ahead.
The Black Lives Matter movement may have drawn huge support across the globe. But more recently, it stirred a backlash from conservatives—from articles in right-leaning publications to new legislation in statehouses to how America's racist history is taught in schools—and in companies, according to USA Today. Much of the negative response centers around critical race theory, which looks at how race and racism in U.S. law and institutions has led to the unequal treatment of Black people—from slavery and Jim Crow segregation laws to what's going on today. Conservatives allege that it teaches that white people are inherently racist.
Former Trump White House official Russell Vought has called critical race theory "divisive, un-American propaganda training sessions" and, now as leader of the Center for Renewing America, Vought has argued that companies are using their HR departments "to impose this radicalism in all private workplaces."
That kind of pendulum swing is not surprising, says Y-Vonne Hutchinson, CEO and founder of ReadySet, one of the country's leading diversity, equity, and inclusion consulting firms and the author of the book, How to Talk to Your Boss About Race: Speaking Up Without Getting Shut Down. "Progress is often seen as a threat and there is pushback, so I advise people who are working on this to be prepared for that eventuality," she says.
Last year, Blackout Tuesday gained momentum in which people posted black squares on social media to show support of the movement. "I don't know if those black squares have been replaced by Black faces in organizations, because from what I can understand that is largely not the case," says Tina Opie, an associate professor of management at Babson College in Massachusetts and chief vision officer of Opie Consulting Group, a strategy diversity, inclusion and equity consultancy.
Look no further than the Great Resignation. More Black women are quitting their jobs in the Great Resignation, in which 20 million people quit their jobs in the second half of 2021. Many of those women left corporate careers to become entrepreneurs, and a lack of childcare has led to a huge decline of Black women in the workforce, according to the Center for Public Integrity, a nonprofit investigative news organization focused on inequality in the United States.
Last year, a Buzzfeed News survey found that Black workers were anxious about returning to the office after working from home—and away from the subtle racism that often comes with office life. Black and Hispanic employees have long reported feeling marginalized at work and being relegated to lower-paying roles despite credentials that should allow for higher positions. Black women have said that a typical workday required them to ignore microaggressions from co-workers, offhand comments about their natural hairstyles or showing emotion and being deemed an "angry Black woman."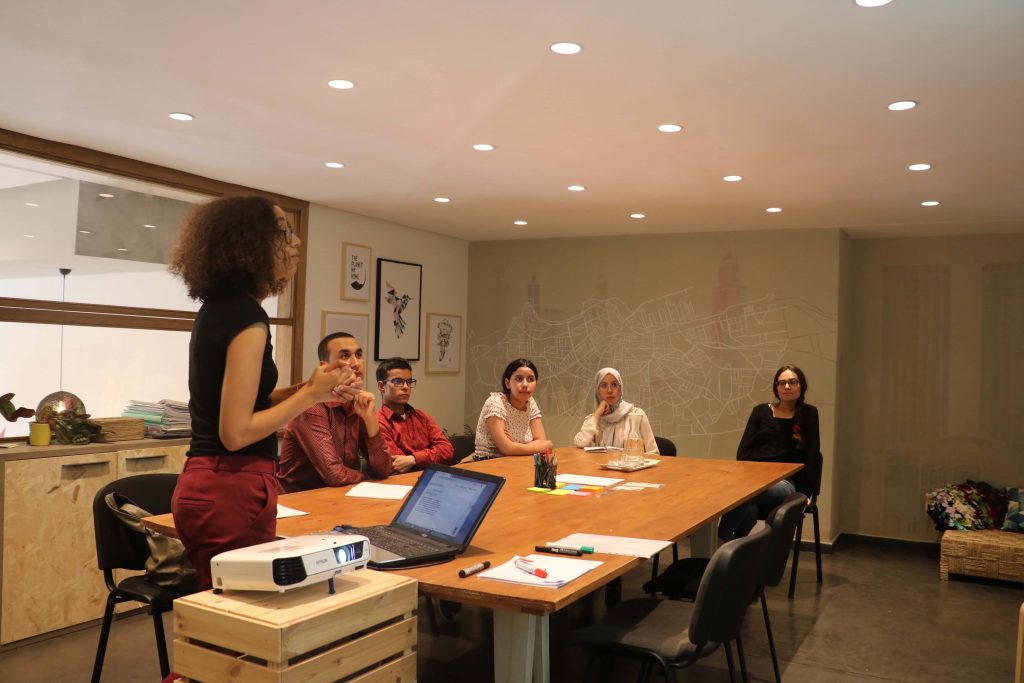 The Great Resignation mirrors what Black people have been feeling for some time, says Opie.
"Black people tend to be a canary in the coal mine," Opie says. "We've had feelings that we cannot be our full, authentic selves at work, or we can be but there will be consequences…. Our organizations that have applied this pressure to conform are now saying 'oh Black lives matter.' So there's this gap between what they're saying and what they're actually doing."
Take for instance, JPMorgan Chase and Goldman Sachs. Not long after CEO Jamie Dimon wrote about battling inequality and transparency and Goldman Sachs created a $10 million racial equity fund, both firms looked to avoid racial equity audits. As of last year, a number of Google workers took mental health leave because of racism, and Amazon workers said the company had a race problem. Twitter and Google now block ads that talk about racism. Other companies have slashed budgets for diversity and equity programs and HR managers are shying away from "inflammatory" words like racism and white supremacy for fear of being "too political".
Yet equity is not a political issue, says Opie. "Either you are anti-racist or you're not— which means either you're helping to dismantle systemic inequity, or you're contributing to it," she says.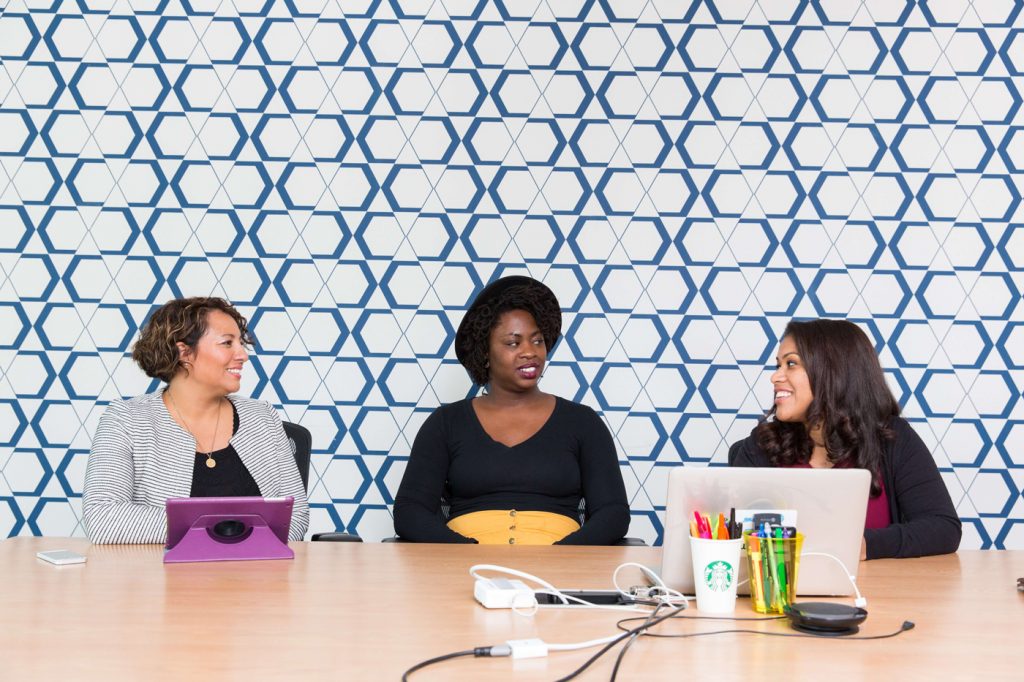 While some people don't believe systemic racism is real, the data tells a different story. Black people make up 13% of the U.S. population, but they make up a fraction of senior leadership positions at large tech companies—2.7% at Microsoft, 3.1% at Facebook and 5.3% at Twitter, according to the Washington Post. Black women receive 39% less pay than white men and 21% less than white women—even when they had the same work duties and the same education. They're also less likely to be promoted.
Among all U.S. companies with more than 100 employees, little has changed over 30 years: the proportion of Black men in management increased just slightly—from 3% to 3.3%—from 1985 to 2014, according to the Equal Employment Opportunity Commission. Minorities also tend to be the first to get cut from jobs. And when hiring, executives tend to favor personal connections and candidates from certain schools, geographic areas or backgrounds—and when the majority of managers are white, that ultimately leads to lost job opportunities and promotions for Black individuals, especially Black men, according to studies by Princeton University and the University of Massachusetts.
"There are people who don't think that there are systemic issues of racism and it's instead an individual issue. Things like, 'if Black people would work harder,' 'they're not qualified,'" Opie says. In their minds, they see an agenda that is not meritocratic. "But there's no way you can tell me that for the past 200 years, the most qualified people for 99.9% of c-suite jobs have been white men… There are too many other talented people for that to be the case."
Oftentimes organizations don't know where to start when it comes to culture change, says Opie, and so they attempt to do everything and end up doing it in a mediocre way. And many are afraid to look at salary and promotion discrepancies for fear of litigation.
C-suite executives, board of directors and leaders who want to create real cultural change should instead focus on one process at a time and get a win, Opie says.
Identify people inside the company who really believe in cultural change. Ask them what's working well and what could be better. Have them become spokespeople for the initiative so it's not just coming from the leaders, it's coming from their peers. They can talk about how it has made their lives better, how it led to more equitable promotions and better engagement, says Opie, who discusses the process in her upcoming book by Harvard Business Review Press, Shared Sisterhood: How to Take Collective Action for Racial and Gender Equity at Work.
Organizations should also tie these initiatives to people's actual pay. "For some reason, we have allowed leaders to year after year miss these goals when it comes to culture and they still get bonuses and promotions," she says.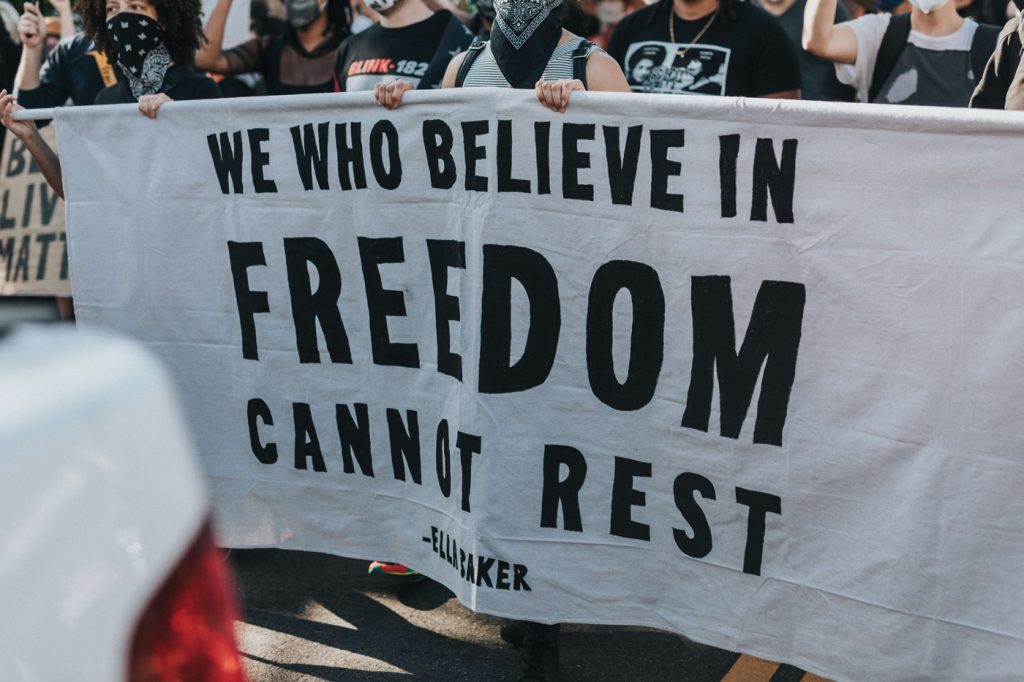 Ultimately, progress for racial equity in the office will take continued efforts by people at all levels, says Hutchinson. She encourages people who are passionate about racial equality in the workplace to find like-minded people who can amplify their voices and power. Everyone has a level of power they can harness, whether it's access to information, their reputation, being an expert in their field or in a position to incentivize people to act a certain way. Being a cheerleader for people even when they are not there is also important, she says.
"It's about creating friction and making it hard for people to be biased," says Hutchinson. "It's about unity and intervening when you see things happening that aren't right. We have to keep going."