To celebrate Earth Day, ROOM will roll out custom-designed botanical booths in Europe.
Sometimes, it's nice to feel like you're outside, even when you're in the office.
Just in time for Earth Day, ROOM will bring back its wildly popular limited edition Botanical Booth, a series of specially designed phone booths featuring lush palm prints. The designs were originally hand-painted in 2018 for ROOM by illustrators Alicia Perry and Rebecca Intavarant, who make up the UK design duo, Tuppence Collective, which creates beautiful handmade patterns of nature and vintage motifs. The intent: bring elements of nature into the workplace.
"Their work represents nature and it reminds us of our connection to our planet as living beings," says Alejandra Albarran, ROOM's VP of Workspace Strategy and Design. Inspired by island vegetation, the botanical prints were hand painted with thick acrylic paint to create a unique, illustrative look. The pattern is also an effort to subtly create constant awareness of our impact on the environment and our responsibility to preserve and protect the natural world, she says.
This initiative is one of the many efforts by the company to make more 'room' for the environment. The woven canvas fabric for the Botanical Booth design is made out of recycled plastic bottles, as are the soundproofing materials used in all of ROOM's modular products. The company was the first in the industry to be GREENGUARD certified for its award-winning Phone Booth and all wood used in the composition of its products is CARB Phase 2 compliant. The company's overall mission is to replace traditional construction with the more sustainable and less wasteful modular architecture.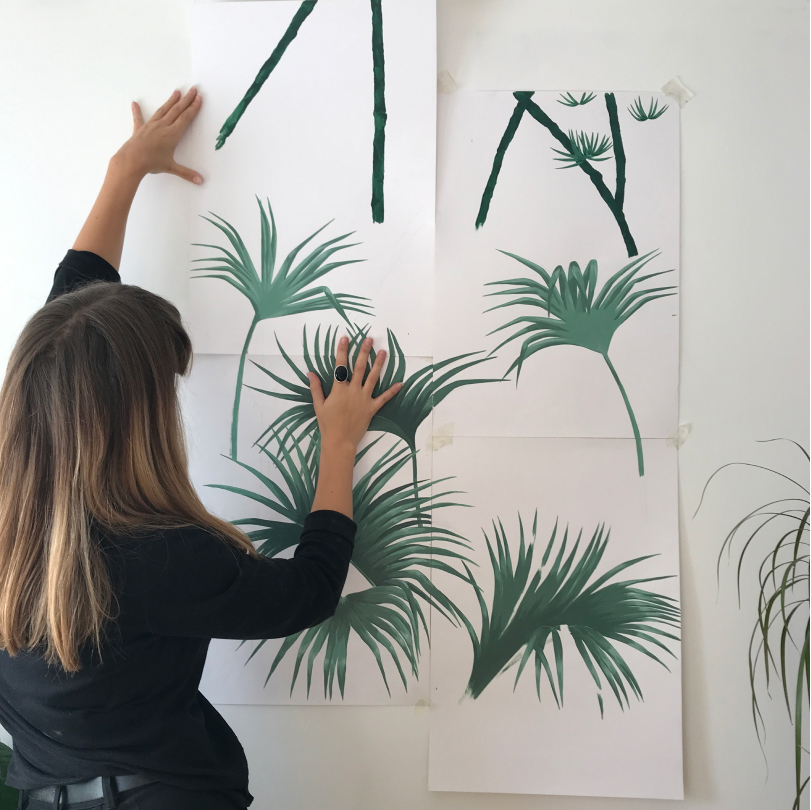 Greening the office never goes out of style.
"Studies say that on average, we spend 90% of our time indoors," says Albarran. "Yet we have an inherent need to connect with nature and green spaces."
That need has given rise to biophilic design, which integrates direct or indirect nature in places like malls, homes, and office spaces. Research has shown that biophilic design has a big effect on the human brain, whether it's as simple as adding more plants or hanging up artwork and photos of nature inside the office, or as dramatic as building full-scale outdoor rooms or indoor greenhouses.
Being exposed to nature or scenes of nature can boost mood, creativity, and engagement. And not surprisingly, company leaders continue to lean into the outdoors at work, especially in the post-pandemic workplace.
For instance, coworking office Second Home Hollywood in Los Angeles, incorporates half of its space outdoors with studios tucked inside lush gardens. Facebook created a garden roof fantasyland. Amazon touts Amazon Spheres, three glass globe conservatory workspaces at its Seattle headquarters, and Google recently created new outdoor workspaces following the pandemic. The upshot: nature is becoming a bigger part of the design conversation.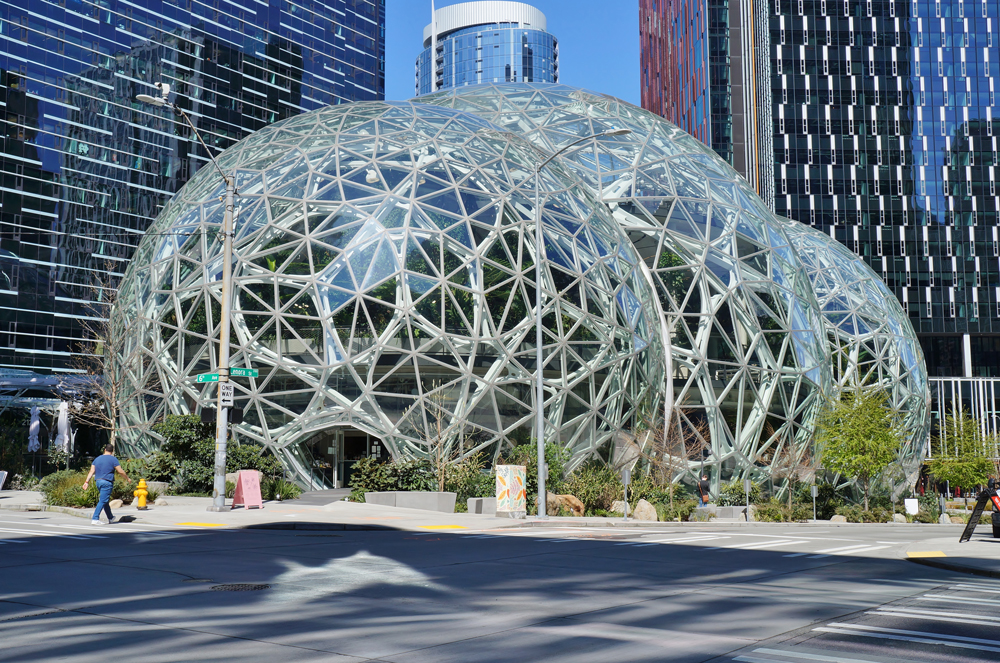 On a smaller scale, companies can leverage the ROOM Botanical Booth to offer a better workplace experience, says Albarran. The nature inspired patterns, she says, can offer a refuge from the stress of the built environment and soothe the mind on even the busiest of workdays.
The outdoors takes on an even more pressing concern this month as we celebrate Earth Day amid climate change and environmental concerns. Climate change is top of mind for company executives today, as company leaders prepare for new federal rules that require transparent accounting for carbon emissions.
Prefabricated architecture is emerging as a popular choice to green up the office. Office construction and demolition generate nearly 40% of global carbon emissions, and prefabricated rooms and walls offer a sustainable choice because they can be disassembled and assembled multiple times. Unlike drywall, they can also be moved if your company moves too.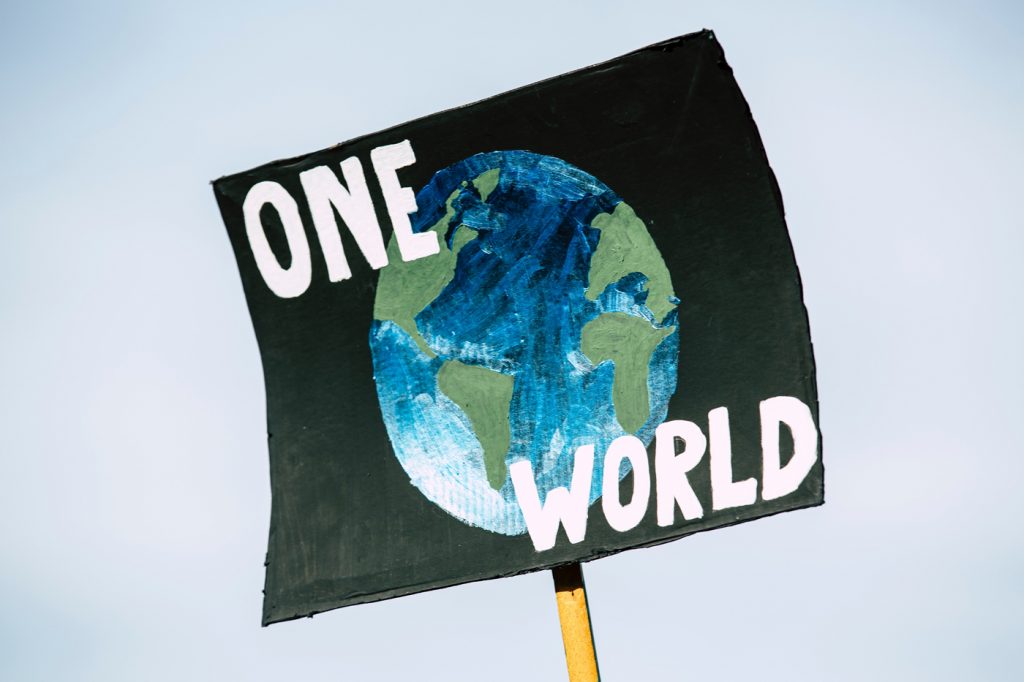 "If we can replace construction with this kind of prefab architecture, we're already doing something good for the planet," says Albarran.
While the collaboration and camaraderie is drawing people back to the office again, private spaces are still necessary—especially when people have grown accustomed to working in solitude at home for years amid the pandemic. Phone booths provide that small footprint space that gives employees a private place to work, have a private conversation or do a private virtual call.
That privacy can pay off. Research shows that privacy boosts creativity, engagement and focus. And the more attractive biophilic design on ROOM booths adds icing on the cake: just looking at pictures of nature has been shown to reduce stress, boost positive emotions, improve concentration, reduce mental fatigue and increase productivity. The lush green artwork amplifies those benefits, says Albarran.
"Sustainability is so important to us at ROOM," says Albarran. "This is one of our many efforts to create an environmentally conscious organization, raise awareness, and do more for a greener planet."
The Botanical Booth is available for purchase in Europe on ROOM's website beginning April 27.