Climate change is top of mind for company leaders, but counting carbon will be a tough job.
Earth Day may get more attention inside corporate boardrooms this month, as public companies scramble to adhere to new rules by the Securities & Exchange Commission that will require more transparency on emissions and climate change risk.
Corporate boards are beefing up their environmental, social and governance criteria: at least 75% of company directors say they recognize climate as very important to their companies' strategic success, according to a January report released by Insead, a non-profit business school that maintains campuses in Europe, Asia, the Middle East, and North America.
The vast majority of companies—71%—say they are especially focused on reducing greenhouse gasses, according to a separate March survey by CBRE Group of 185 companies. About one-third of companies surveyed said they will focus on reducing air, water, and land pollution, and 49% will reduce their resource use or waste.
"In the past months, there has certainly been a larger stress on carbon emissions accounting and reporting at companies," says Emma Sissman, who leads impact measurement, management and acceleration work at SJF Ventures, an impact-focused venture capital firm.
New ESG Rules Require More Transparency
There's good reason for the increased interest: the SEC announced upcoming regulations that will require public companies to disclose more information about climate change risks and to conduct more stringent carbon emissions reporting.
In particular, companies will be asked to "identify their processes for identifying, managing, measuring and managing climate change risks and show their "direct" and "indirect" emissions." That part will likely prompt companies to push their vendors and suppliers to measure and disclose information on emissions associated with the sourcing, manufacturing, and transportation of products.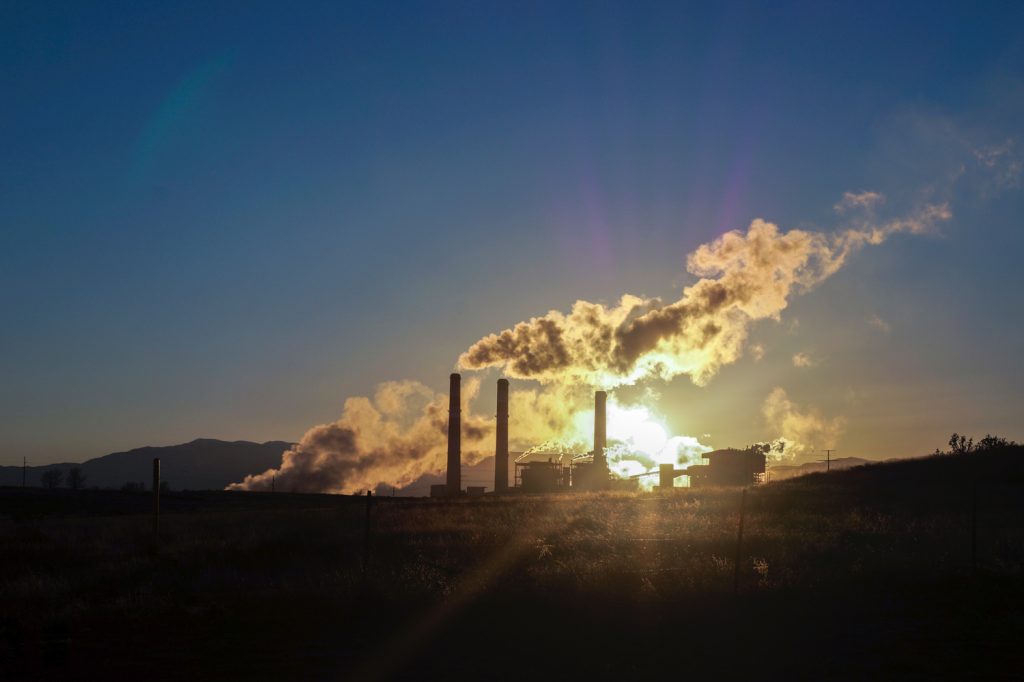 Carbon Tracking is Still Complex
Yet there is a stark disconnect between what boards say and what they do, according to a recent Harvard Business Review piece authored by Ron Soonieus, managing partner at leadership firm Camunico and INSEAD executive in residence, Louis Besland and Alice Breeden, both partners at leadership consulting firm Heidrick & Struggles.
Their research showed 72% of board directors said they were confident that their companies would reach their climate goals, but 43% hadn't yet established any carbon-reduction targets. In fact, some legal experts expect it will be tough for companies to accurately measure emissions and ensure responsibility in supplier contracts.
Today, carbon accounting suffers from issues of data quality, inconsistencies of measurement and reporting, siloed platforms, and challenges with infrastructure. All of it makes it difficult for companies to compare, combine and share reliable data. In fact, an analysis by The Washington Post found that the gap in underreported GHG emissions "ranges from at least 8.5 billion to as high as 13.3 billion tons a year."
The research published in HBR suggested that 85% of boards needed to increase their climate knowledge, and tap experts beyond the typical financial performance, executive performance, and new investments. "They must set climate change as priority, ensure open and honest discussion about it, and — above all — encourage reflection on how the board and company can do even better in 2022 and beyond," write Soonieus, Besland and Breeden in HBR. In the past, lack of action on those targets could be chalked up to the lack of universally applicable reporting standards, the trio wrote, but the 2021 United Nations Climate Change Conference or COP26 will roll out standardized emissions reporting by 2024.
New Reporting Tools, Energy Alternatives Emerge
In February, Microsoft and ClimateWorks announced their Carbon Call initiative, which calls on organizations to cooperate to improve access to data and science that's reliable and can be easily exchanged among carbon accounting records. (Microsoft has invested at least $1 billion into carbon capture.)
A flood of new tech platforms have also popped up—with names like Metric, Minimum, Net Purpose, Persefoni, PlanA Sopact and Sinai Technologies— promising to help companies measure their emissions and carbon footprint, even some that incorporate the option to buy carbon offsets within their platform. There are others: Los Angeles-based Emburse has software that lets travelers view the carbon footprint of their entire trip and lets managers gather relevant data from employee trips in a central dashboard.
"As much as companies aspire to have more sustainable business travel programs, in reality, few have done anything about it, and fewer still are willing to pay any more for more sustainable travel," says Jeroen van Velzen, Emburse senior vice president.
Meanwhile, Santa Clara, California company Everactive touts a wireless Internet of things tech for powering manufacturing operations that promise to be continuously self-powered from "harvested energy." Ireland-based Holcomb Energy Systems touts clean industrial power using the untapped energy from the electron spin within electrical steel, a soft magnetic material with enhanced electrical properties. Meanwhile, Canadian firm BrainBox AI uses data and artificial intelligence algorithms to help optimize energy consumption inside buildings.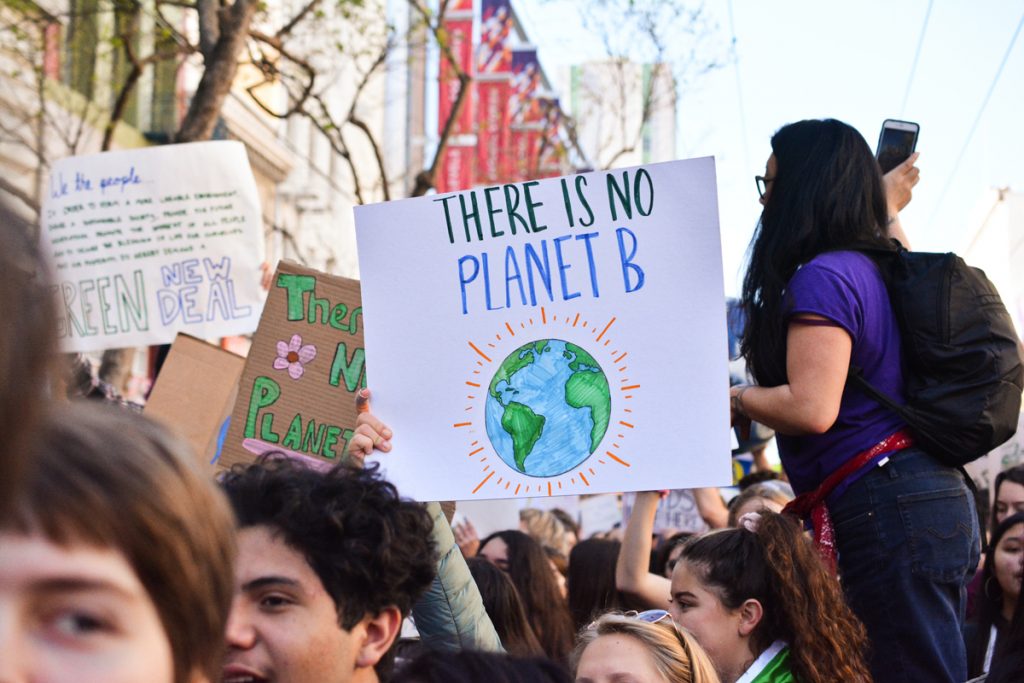 Rethinking the Office Can Help
Indeed, buildings create 40% of the globe's carbon emissions, and building materials and construction contribute another additional 11% of emissions annually. Companies are increasingly rethinking their office space, reusing and retrofitting space, compressing office footprints and moving to more efficient buildings to be more energy efficient, says Lenny Beaudoin, a CBRE executive managing director and global lead for workplace, design & occupancy.
"We're also seeing certification around sustainable buildings, such as sustainable materials, smart, intelligent building systems that run more efficiently and that consume less," says Beaudoin. "We also see organizations looking to repurpose their legacy space smartly, because ultimately, that's a huge component of sustainability."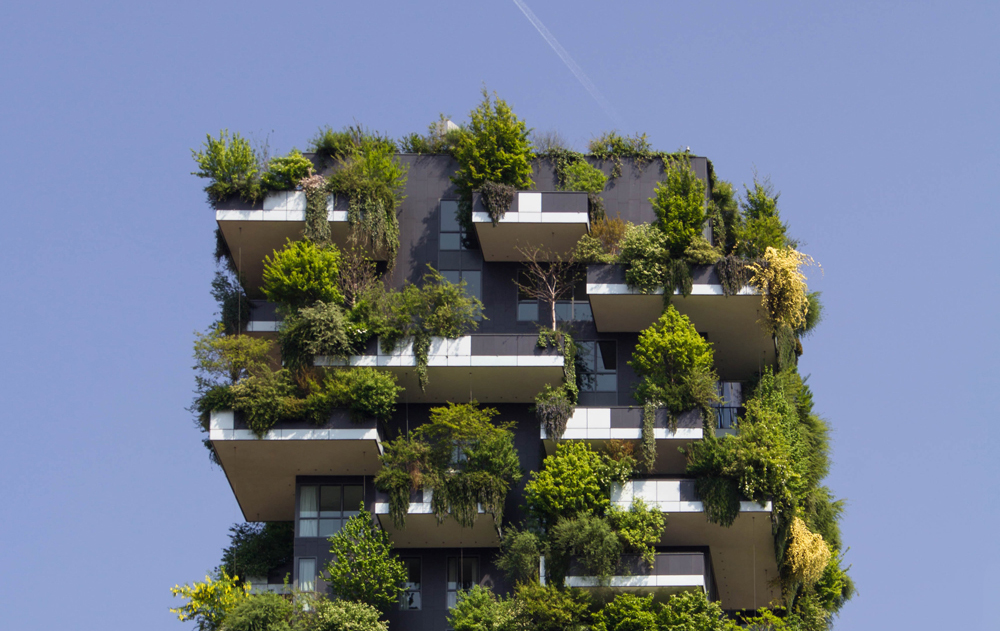 Making Sustainability Your Purpose
Reporting and regulations will help, but to make climate change real, companies should look at the bigger picture and use their corporate purpose to frame your climate-related decisions, write the HBR authors.
Sissman, of SJF Ventures, agrees.
"Companies and organizations should consider the impact and implications of their business models across all stakeholders," she says. Earlier this year, SJF published an article that offers its criteria for selecting a tech platform and explores various companies, their impact data and ESG measurement abilities. Sissman also cites the Impact Management Project, which creates a flexible framework for any company, investor, nonprofit or philanthropic organization when considering positive contributions and potential negative impacts of what they do.
Ultimately, setting ambitious sustainability goals—and achieving them—will pay off not just for the environment, but when it comes to combating the Great Resignation. Sustainability is important to employees. According to the 2021 State of Employee Engagement research by GreenBiz, 93% of employees who said that their company was making a strong positive impact in this world planned to stay in their jobs. Trust that companies will do what they say has never been more important to employees—and to the planet.